Sat, Feb. 22, 2020 from 10-11:30
Winter Interest in the Garden
With Mardi Letson
Up your game in the Winter Garden with award-winning garden designer, Mardi Letson. Finish out this winter with a prettier garden, and strategize the additions you'll make leading into next winter's garden. Join us for this interactive, inspirational lecture!
Free, but please pre-register at the Garden Shop or call 828-645-3937.
This workshop has already occurred.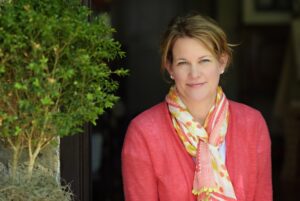 Mardi Letson: Since 2014, Mardi has operated Gardens by Mardi, a small design and build landscape company in Asheville. She brings her longtime interests in art, horticulture, and the natural world to the discipline of garden design, and her outdoor spaces reflect a marriage of these fields. Mardi recently won a prestigious Gold Design Award from the Association of Professional Landscape Designers. She and her family have lived in the same house for twenty years, and many of her garden favorites have come from Reems Creek Nursery!