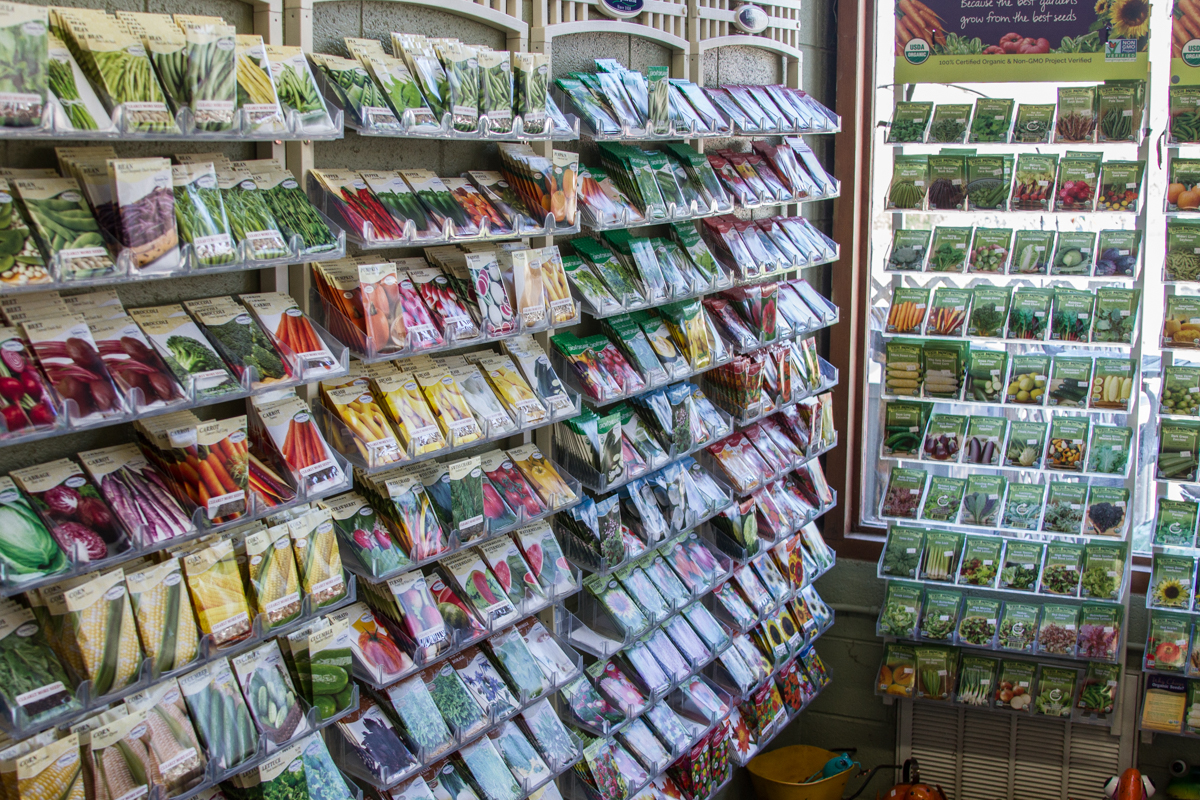 Seeds – from a tiny seed, the harvest grows.
Our vegetable, flower, herb & specialty seed selection includes heirloom, open-pollinated, hybrid and organic seed varieties. All four of our vegetable/flower seed companies – Botanical Interests, Sow True Seed, High Mowing Organic Seed & Livingston Seed – have taken the Safe Seed Pledge which assures you the seed is GMO-Free.
When to plant what? Check out our Vegetable Planting Dates Chart for more info.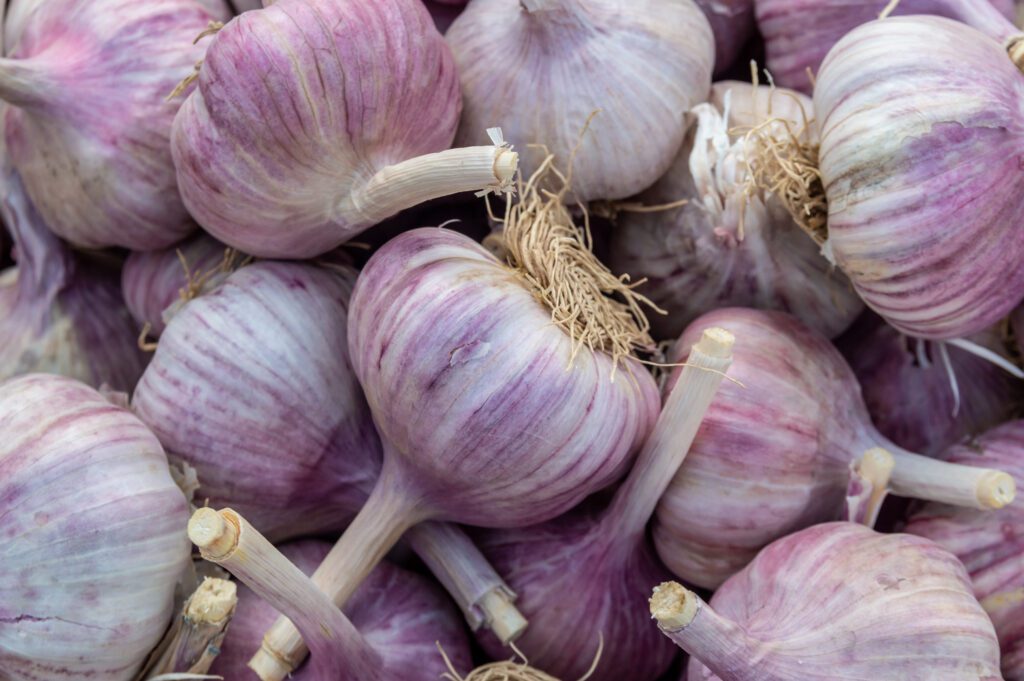 Garlic Bulbs and Onions Sets are available in the fall. Onion Sets, Asparagus, Rhubarb, Seed Potatoes, and Sweet Potato Slips are available in the spring.
Please check our Live Inventories to see what we have in stock, and what we are expecting to arrive very soon. Note that prices are subject to change, and the system cannot account for plants currently sitting on someone's cart.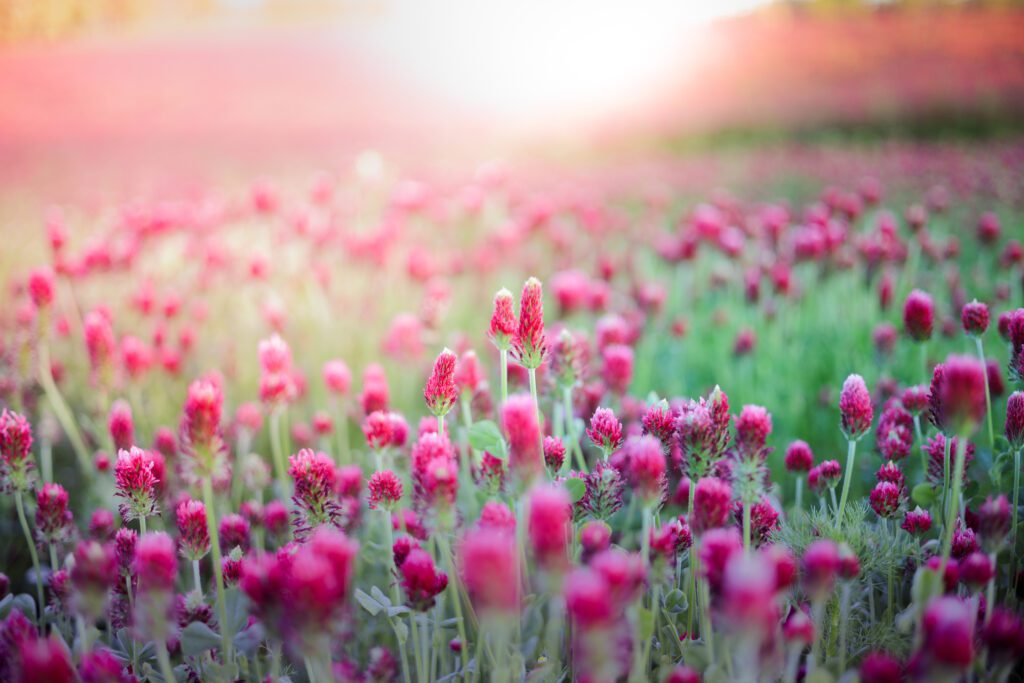 Grass Seed & Cover Crop Seed is available in our Garden Shop. The best time of year to plant new lawns or overseed existing lawns is in September and March.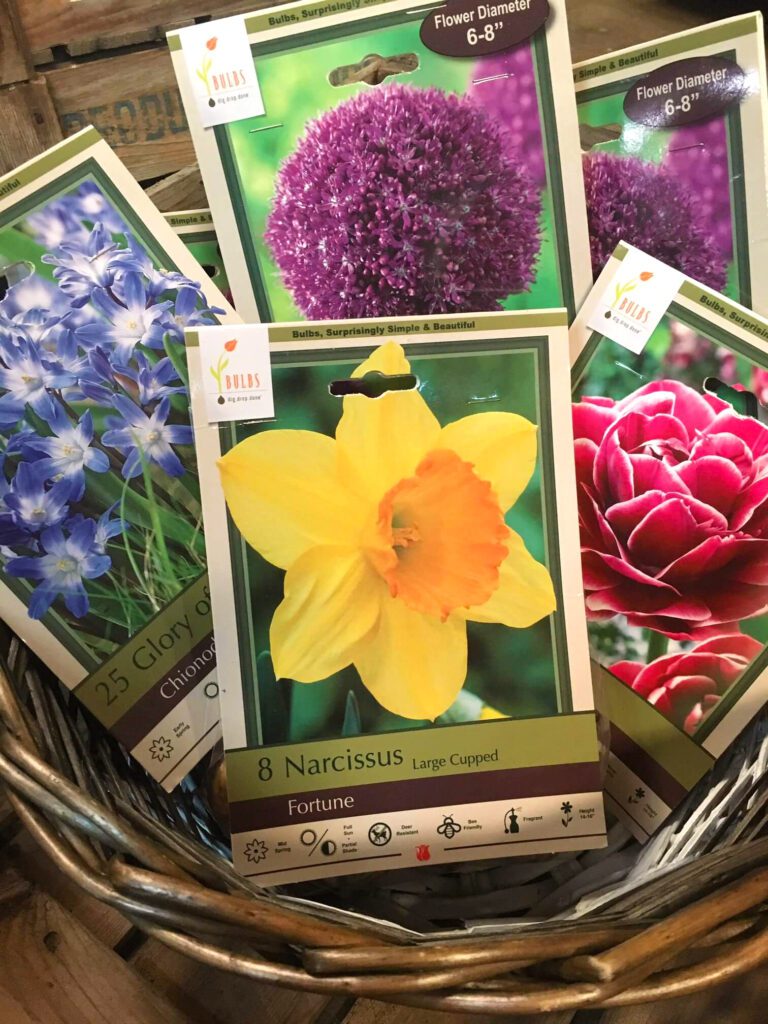 Bulbs – Bold & Beautiful!
In SPRING shop for summer bloomers like Dahlia, Gladiola, Lily, Tuberous Begonias & Elephant Ears.
In FALL, buy spring-blooming bulbs like Daffodils, Tulips, Lilies, Crocus, Hyacinth, Allium, and unusual bulbs and plant them outdoors after the first hard frost. Most fall-planted bulbs are perennial and come back to delight us for years on end.
Look for HOLIDAY bulbs like Amaryllis & Paperwhites starting in November. Force them indoors for festive holiday color.
Bulb shipments arrive in early March and early September.
Want to learn more about gardening in Western North Carolina and the Southern Appalachians? Check out our Garden Guides.