SOIL AMENDMENTS, POTTING MIXES, FERTILIZER & PEST SOLUTIONS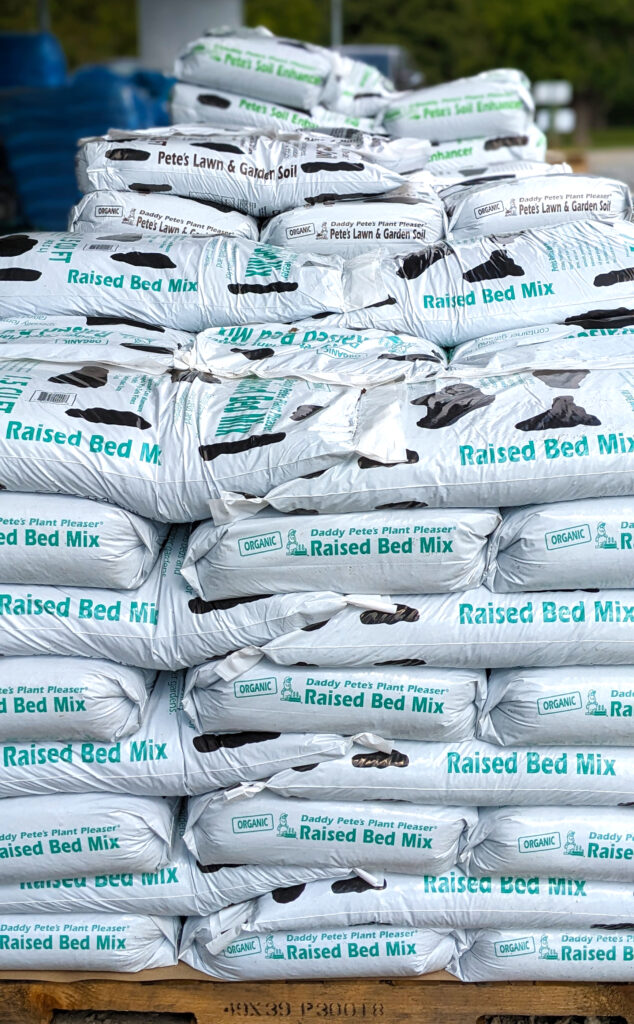 Quality matters!
SOIL AMENDMENTS are recommended with every planting job.
Amend your soil with premium soil-enhancers every time you plant. Add compost and/or soil conditioner to your planting hole to lighten the soil, improve drainage in the root zone, and allow plants to have more access to oxygen. Compost provides some added fertility.
Coast Of Maine Compost and a variety of Daddy Pete's Composts

Soil Conditioner and Daddy Pete's Lawn & Garden Mix

Other Soil Amendments include Lime, Phosphate, Greensand, Gypsum, Sulfur, Biochar, Worm Castings, Peat Moss, Coir, Perlite, and Vermiculite
Please check our Live Inventories to see what we have in stock, and what we are expecting to arrive very soon. Note that prices are subject to change, and the system cannot account for plants currently sitting on someone's cart.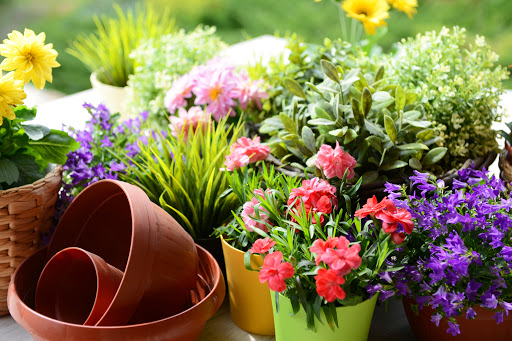 HIGH QUALITY POTTING MIXES will absolutely enhance your success in container plantings. Choose from our selection of organic and conventional potting mixes in small and larger sizes.
Fafard, Foxfarm, and Jolly Gardener

Small Bags and Specialty Mixes

Seed Starting Mixes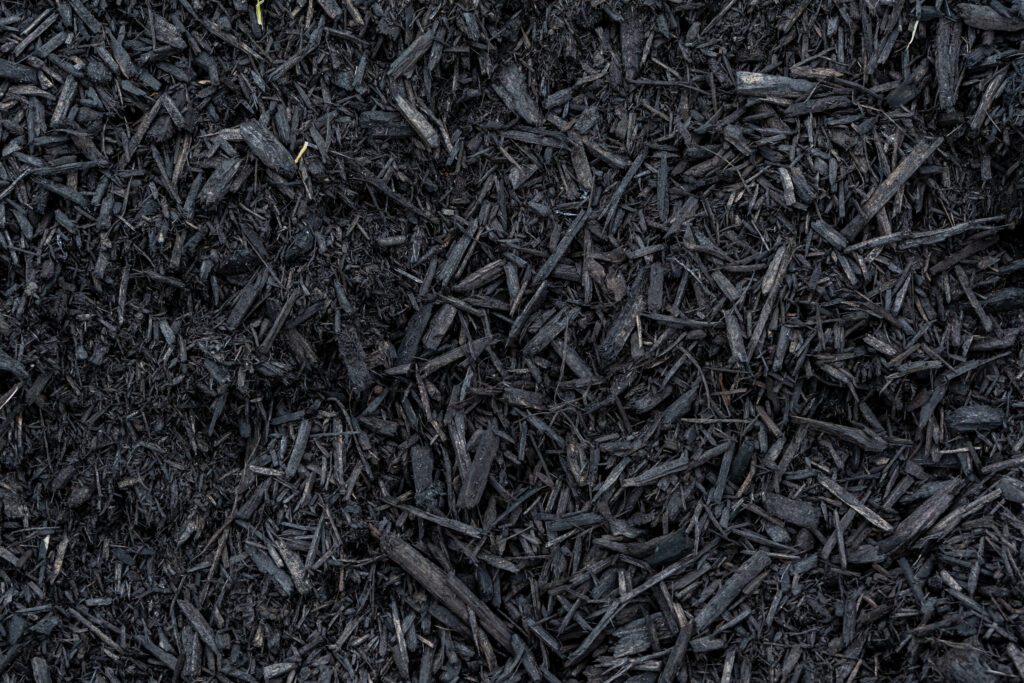 MULCH prevents weeds and helps retain moisture in the soil. Apply a 2" thick layer of mulch, holding the mulch away from the plant stems and trunk.
Bagged Mulches

Heavy Duty Landscape Fabric by the linear foot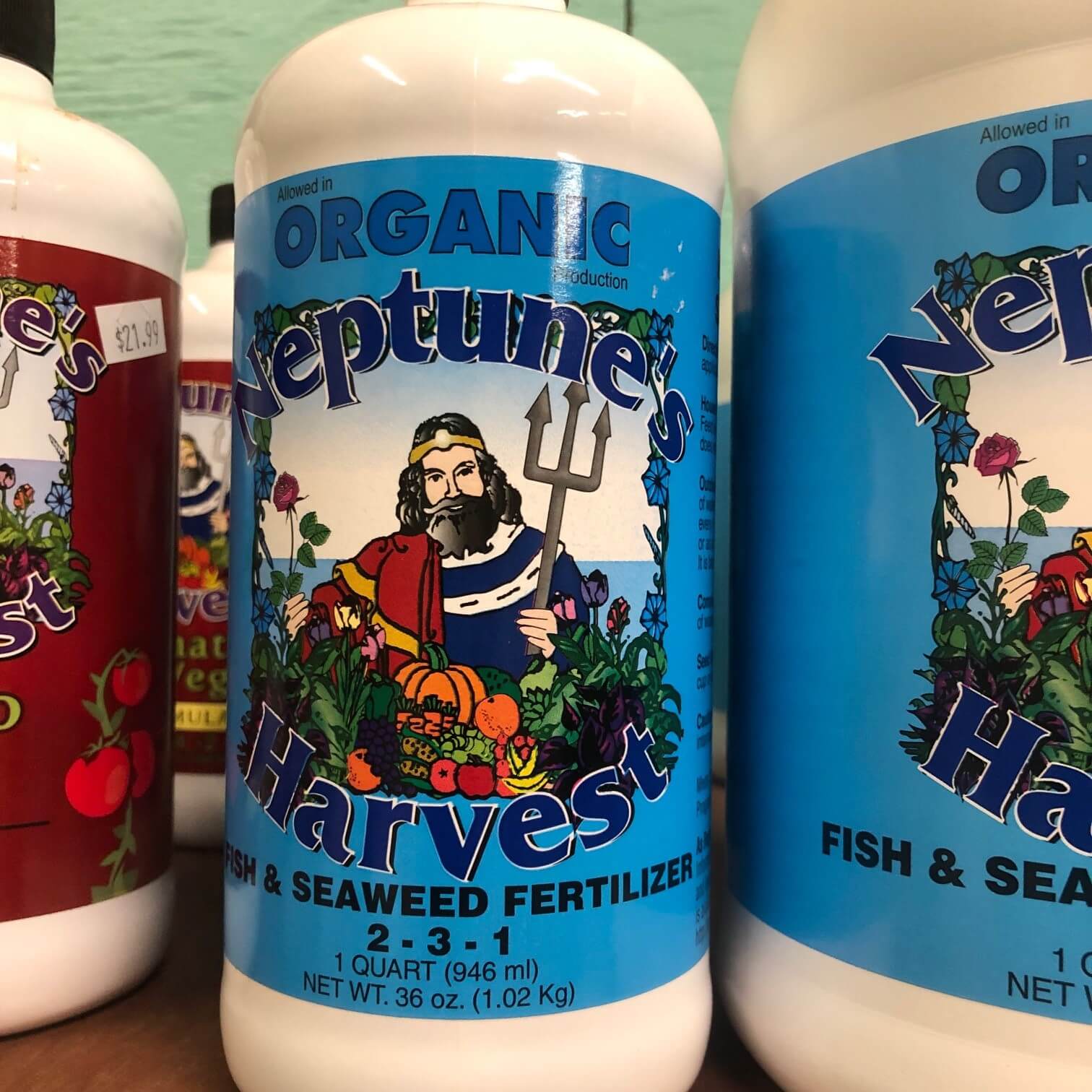 FERTILIZERS:
We carry a large line of Espoma fertilizers, other organic & conventional fertilizers, granular & liquid fertilizers, lime, sulfur, kelp, and soil amendments. Fertilizers are available in an array of sizes.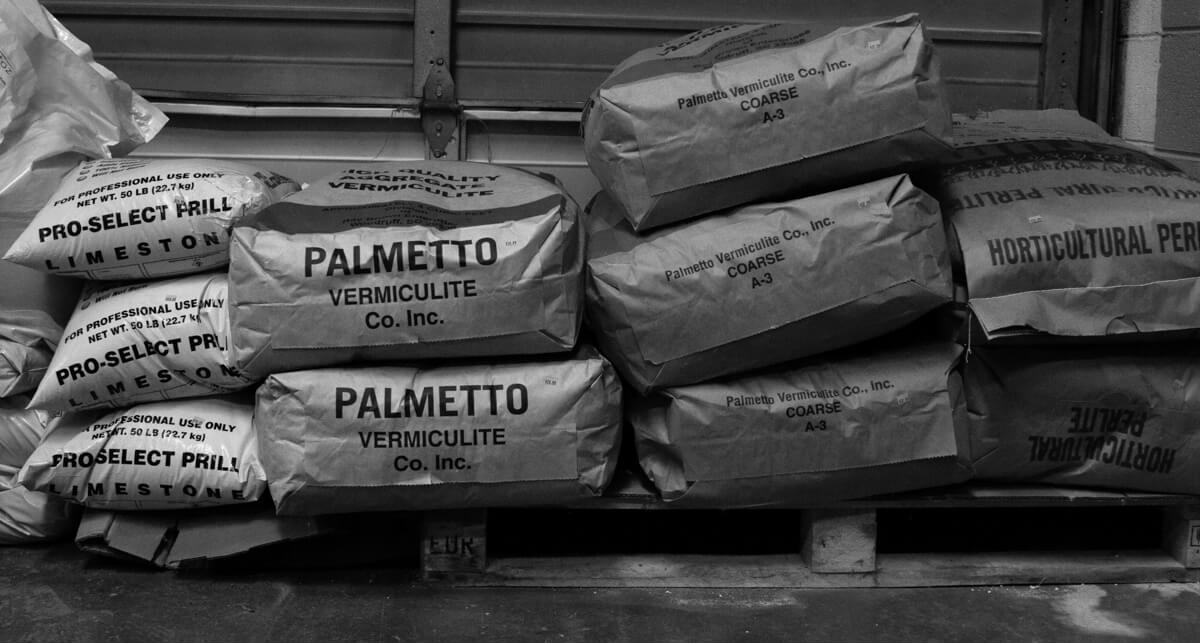 PEST SOLUTIONS:
Organic and conventional pest control products are available. Staff members are happy to offer advice. Our specialists find it helpful when diagnosing issues to see the actual live bug or fresh plant branch. Our microscope and reference materials aid in insect and disease identification.
We also recommend consulting NC Cooperative Extension as an excellent source of information suited to WNC. 
MISCELLANEOUS:
Seedling Trays & Grow Lights

Row Cover in 3 Weights for Frost and Insect Protection/ by linear foot

8' Fiberglass Rods to construct Winter Protection Tunnels

Heavy-duty Landscape Fabric by the linear foot

Pond Liner by the square foot
Most gardening supplies can be found in our garden shop. Large bagged goods will be loaded from our amendment shed after checkout.