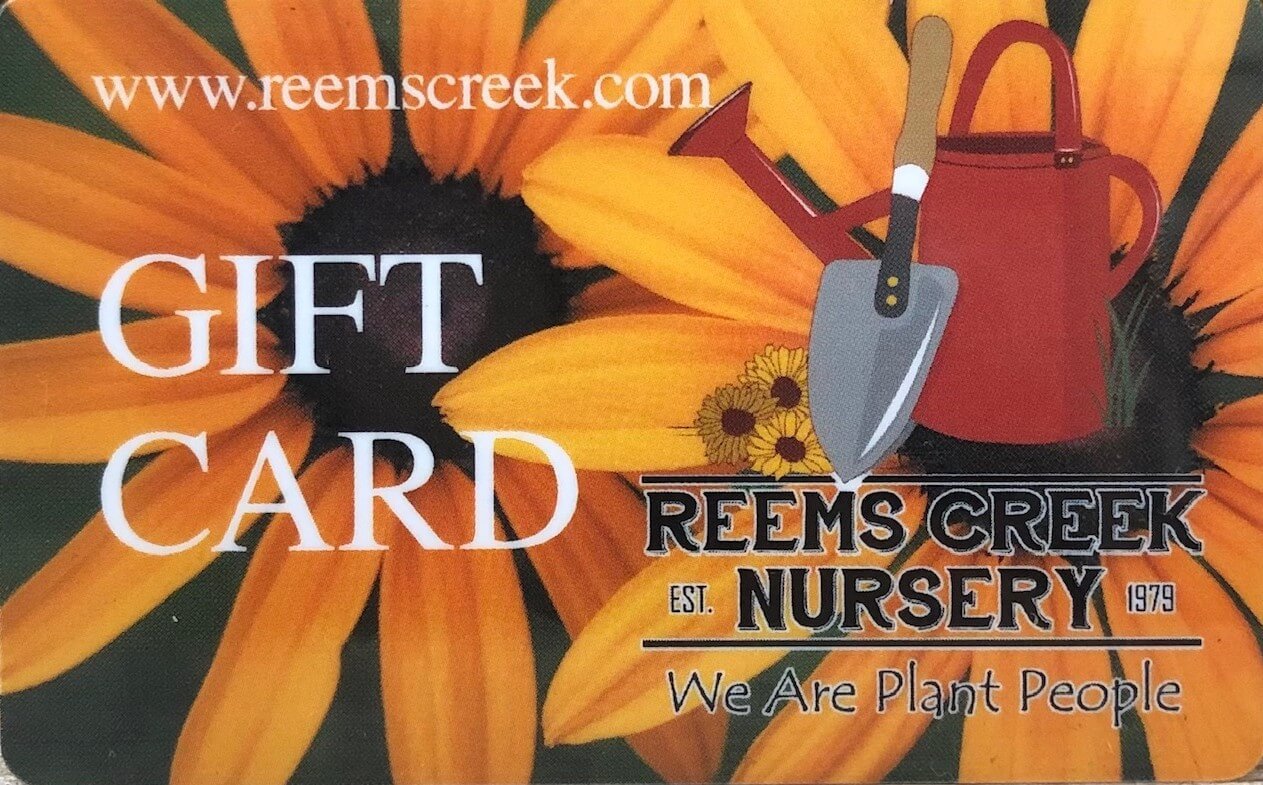 The perfect gift!
The gift everybody loves…new homeowners, avid gardeners, indoor plant lovers – everyone appreciates the chance to beautify their home and landscape with an exceptional plant, or splurge on something special in our gift shop. Our Garden Shop is brimming with enticing gifts for all ages and tastes, and our Garden Center is packed with inspiring plants at every turn. Gift Cards are available in any denomination. 
Purchase in Person
Visit any cashier station to purchase a Gift Card.
Purchase Over the Phone
Call 828-645-3937 and purchase a Gift Card over the phone using your credit card. We will be happy to mail the gift card via USPS to your recipient, or they may pick up at the Garden Center!
Purchase Online
We will mail your gift card via USPS to your designated recipient. Please click the button below and place your order.