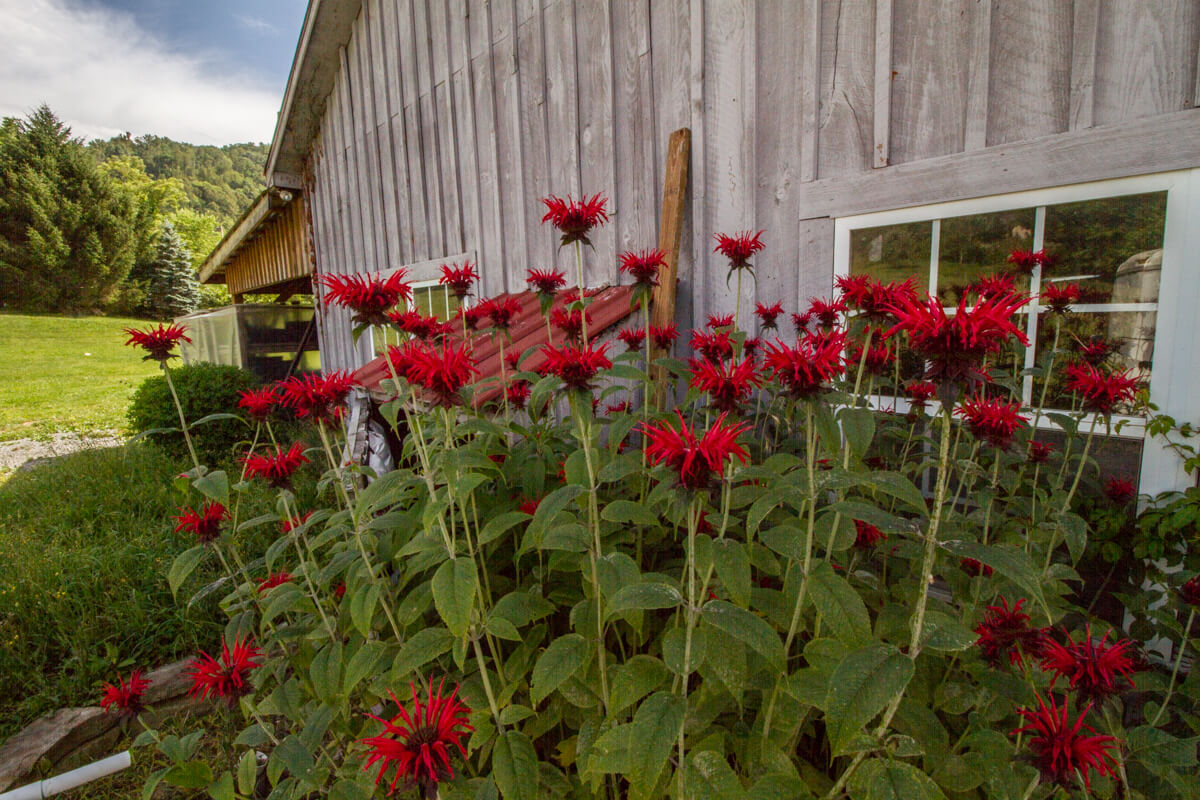 We love getting our hands in the dirt!
Our Propagation Farm is located in the beautiful Reems Creek Valley. During each season the views of the Reems Creek Valley are breathtaking, and our Farm staff members enjoy these views every day while potting and tending plants.
Our farm-raised plants are propagated from seeds, cuttings, and plugs. We grow annual flowers, hanging baskets, sun & shade perennials, shrubs, some fruit, and sustainably-raised vegetable transplants & herbs.
All the plants raised on our farm are free of neonicotinoids, a pesticide that has been linked to Colony Collapse Disorder in honeybees. We use Integrated Pest Management on our farm, and often use beneficial insects, like ladybugs, for aphid control. 
During our busy season we often make two round trips to our farm every day to replenish stock at the garden center. Raising many of our own plants allows us more freedom to grow quirky hard-to-find plants and classic favorites.
In addition to the potting shed and office, we have 3 heated greenhouses and 5 unheated high tunnels that provide extra protection for our plants in cold weather.
Our Propagation Farm is located in the same cove that the Rhea/Roberts' family has occupied since the late 1800's. Our founder, Wilma Roberts Penland, was raised on this land with her grandparents, aunts and uncles nearby. Wilma and Bill Penland, along with their children, grandchildren, and extended family still live in this special spot in the Beech community.