Zoom Online Workshop
10 -11 am – plus Q & A
With Ruth Gonzalez
Seeds are magic! Growing your own seedlings is fun and economical AND gives you a jump-start on the gardening season!
Our online workshop will demonstrate successful seed starting methods – including tips on appropriate soil, temperature, lighting, watering, timing, and more. These techniques work for both vegetables and flowers and will help new and experienced gardeners.
Free, but must RSVP. 
RSVP below for the Seed Starting ZOOM Online Workshop. Must be signed up by Friday, Feb. 26 at 6 p.m. to receive an invitation. Registered participants will be sent a ZOOM link on the morning of Sat, Feb. 27 by 8 am. Workshop starts at 10 am.
Please do not sign up more than once.
This workshop has already occurred.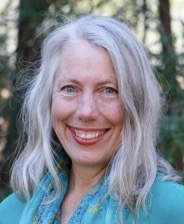 Ruth Gonzalez has actively gardened since her college years – ranging from market farming to tiny space gardens to gardening for pollinators. Organic gardening, pollinator habitat, and beauty are her passions. A Certified NC Plant Professional, she has worked at Reems Creek Nursery since 2003, inspired by an ever-widening array of plant palettes and landscape design approaches.
​