Reems Creek Nursery
Sat, April 23, 2022 
10 – 11:30 AM
With Laura Ruby
Get the lowdown on Permaculture and get started in your yard!
Have you heard of permaculture but you're still not sure what it is exactly? Are you interested in how permaculture can help you make your landscape more sustainable and regenerative? Then this is the class for you! Laura will give an introduction to permaculture (ethics, principles, history), and then we will dive into ready-for-action ways to enhance your landscape. We will give an overview of compost systems, chickens, bees, water collection, soil building, mulch and plant lists. The class will end with a Q&A, so bring your questions!
Laura is a Certified Permaculture Teacher.
This workshop has already occurred.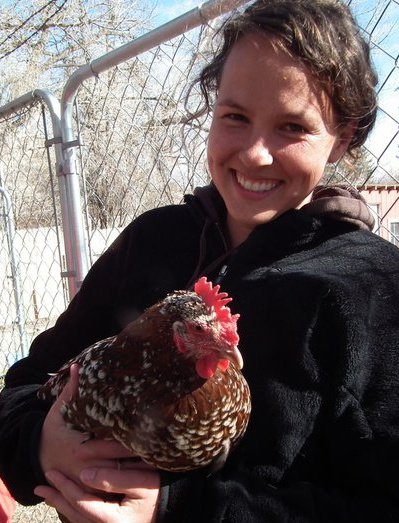 About Laura Ruby: Laura is a Certified Permaculture Teacher with years of experience under her belt. Although she was born with a strong, inborn love of plants and animals, it wasn't until she earned her Permaculture Design Certificate in 2002 in Australia that she understood how to work with them sustainably, through whole systems design. She has designed and taught extensively in Colorado, and in Jamaica. In the Asheville area, along with teaching and design, she has worked with school children through the Roots Foundation and co-designed outdoor learning spaces. She co-facilitates the Wild Abundance Permaculture Design Course with Natalie Bogwalker, and co-owns a 56-acre Permaculture education center and event space, The Ruby Roost, with her sister and mother.
Learn more about Laura at her Yummy Yards website where she works to support those who want to create and expand their aesthetic and edible gardens to create a more resilient, productive, and beautiful outdoor living space.