Make a Garden Bouquet
Zoom Online Workshop
Sat, Sept. 11 at 10
With Rachel Brownlee
Join us for a virtual workshop on the basic principles of flower arranging with local floral artist Rachel Brownlee of Mountain Floral.
From her garden cottage via Zoom, Rachel will discuss and demonstrate tips for growing, harvesting and arranging flowers from your very own garden and landscape with an emphasis on what to grow, what tools to use and how to fully enjoy the process of making your own unique bouquets. Q & A session will follow.
You will take with you:
Step-by-step bouquet making basics so you can make your own bouquets from your landscape
Tips on what to plant in your garden now for future bouquet making

 

How to best harvest flowers and greenery
Tips for making your cut flowers last in a vase
This workshop with Rachel Brownlee is designed as a demonstration, but if you'd like to work along with Rachel as she demonstrates, here is an optional materials list.
Optional Materials List:
Scissors
Pruners
Flowers
Greenery
Vase filled with water 
This workshop has already occurred.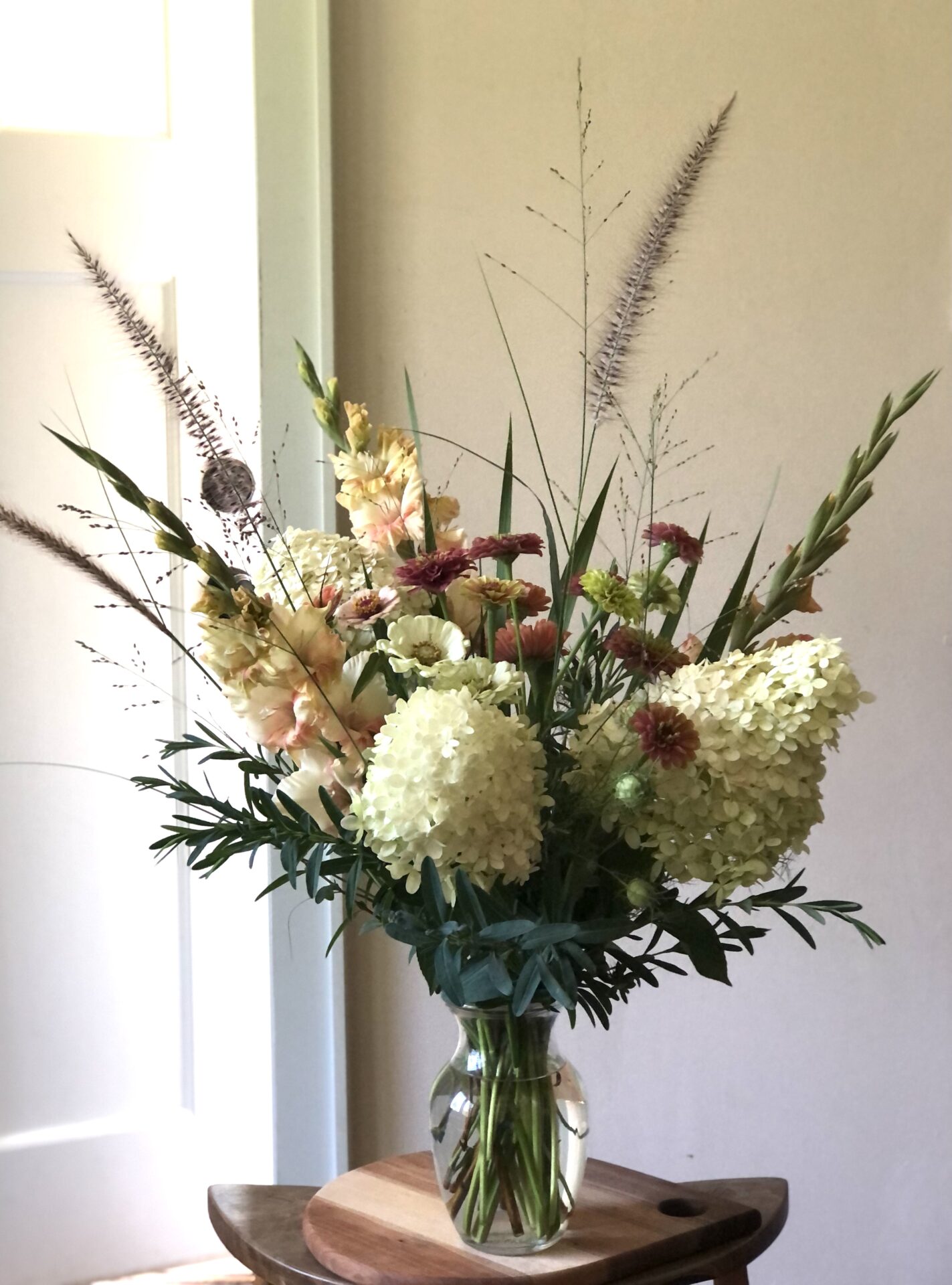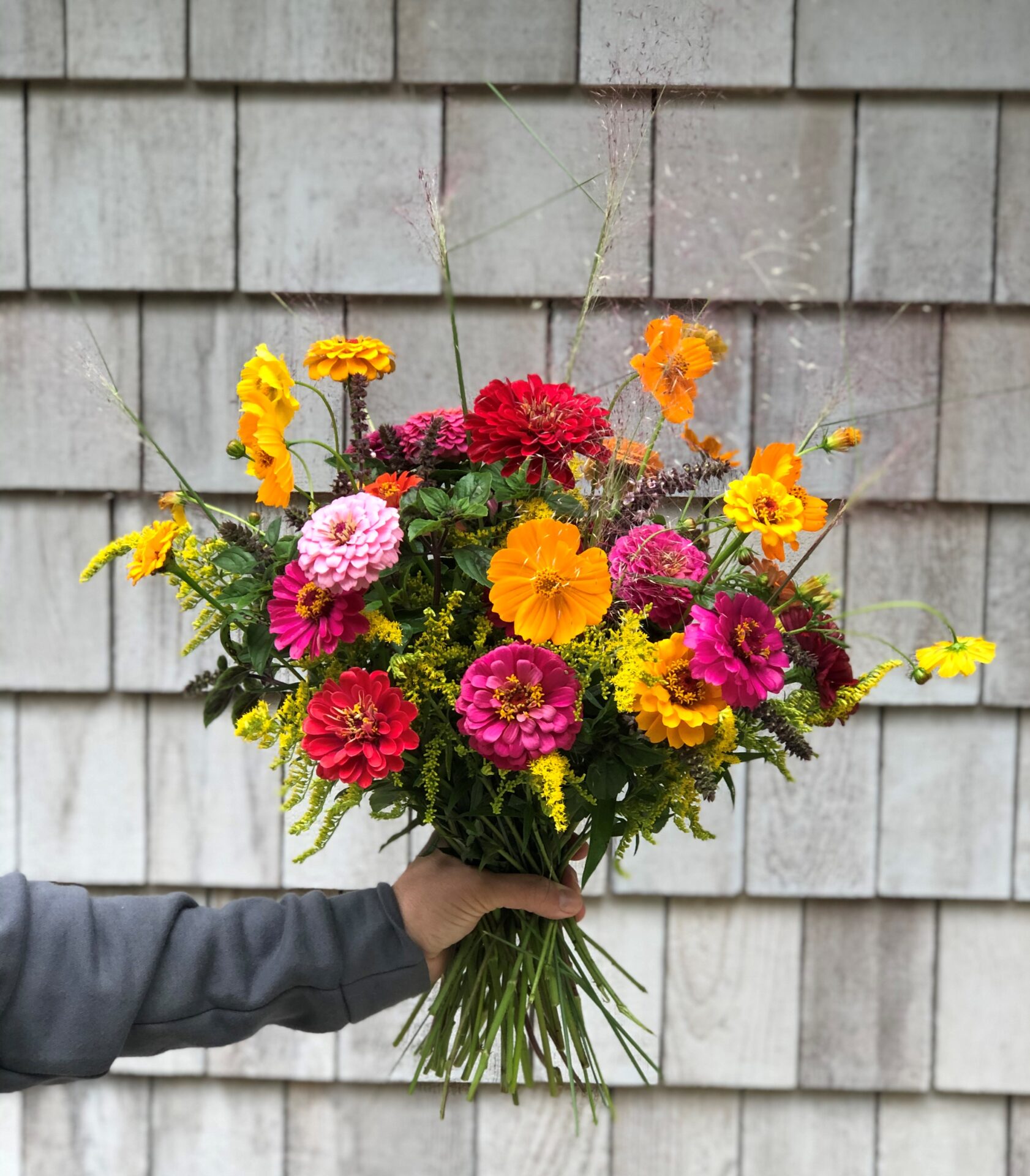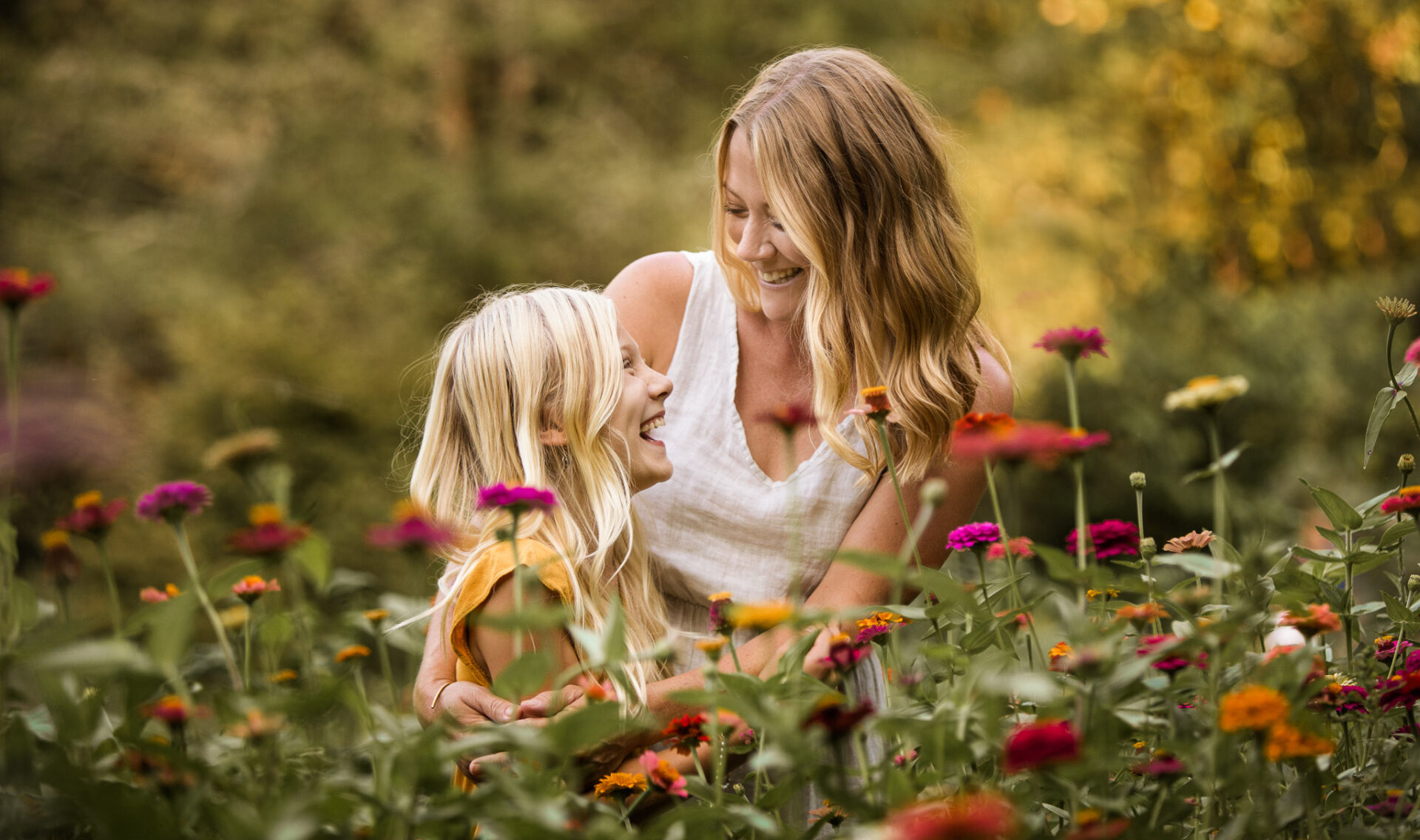 Photo Credit: Laura Coppelman Photography
About Rachel Brownlee: With over 20 years of experience growing and arranging flowers, Mountain Floral owner, Rachel Brownlee, delights in the variety of botanicals available in both the native and cultivated landscape here in WNC. All material used in current Mountain Floral designs is grown locally on-site, without the use of chemicals or pesticides. For weddings and special occasions, surrounding farms supplement the remainder of materials used, allowing designs to reflect the region and variety within the seasons.