Reems Creek Nursery
Sat. Oct. 21, 2023
10 – 11 am
With Denise Anthes
Gardening on a slope can be a real challenge! Depending upon the terrain, it can even be a safety issue.
Denise will help you assess site considerations – including the desired function of the area; the soil composition (clay, rocky, etc); how much sun the area receives each day; how steep the grade is; ongoing maintenance; and the potential plant palette for your desired landscape.
This workshop will generate ideas for creating a successful garden on your slopes.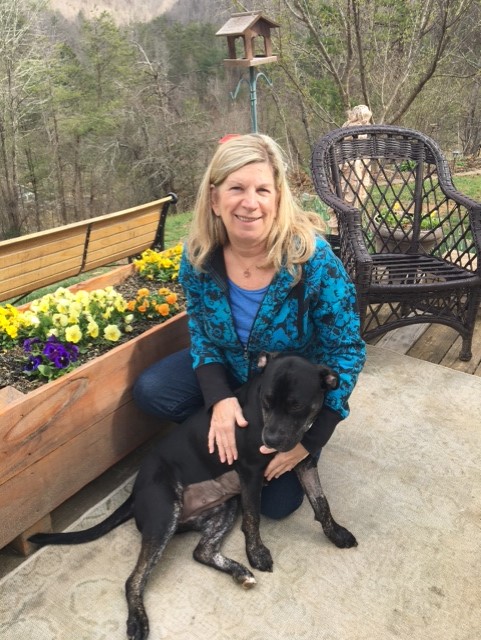 About Denise Anthes: Denise Anthes, BSN, MBA, ThD, worked in many fields of Nursing for over 40 years: Labor & Delivery, Neonatal ICU, Wound Care, and Hospice. She also taught Nursing for Associate and Baccalaureate programs.
After retiring from Nursing in 2019, Denise has spent the past four years working full time in local garden centers. She currently works at Reems Creek Nursery, just a few minutes from her home.
By 2019, Denise had completed 90% of two Certificate programs sponsored by the North Carolina Arboretum, in Ashville. The Blue Ridge Naturalist Program included classes in geology, plant identification, and tree identification, among others. The Blue Ridge Eco Gardener Program focused on divergent ecosystems. It included classes in ecology, weather systems, botany, permaculture, site assessment, and landscape design. Unfortunately, the pandemic ended the in-person classes at The Arboretum for a few years.
Denise's own gardens (about 18 in all) include raised beds for vegetables, and areas for blueberries, raspberries, and grapevines. Floral gardens include native shade gardens, pollinator gardens, many "secret gardens" & special viewing areas, sunny areas, and a variety of topographical terrains.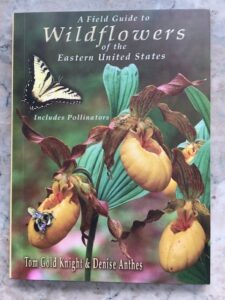 Denise also co-authored the book "A Field Guide to Wildflowers of the Eastern United States" along with Tom Knight. Although they owned many wildflower books, Tom Knight and Denise Anthes were disappointed with the quality of the pictures in these books – so they decided to create a detailed, interesting wildflower book with high quality photographs. Tom took pictures for nearly ten years, to gain the perfect lighting and details. Their book was published in 2012.