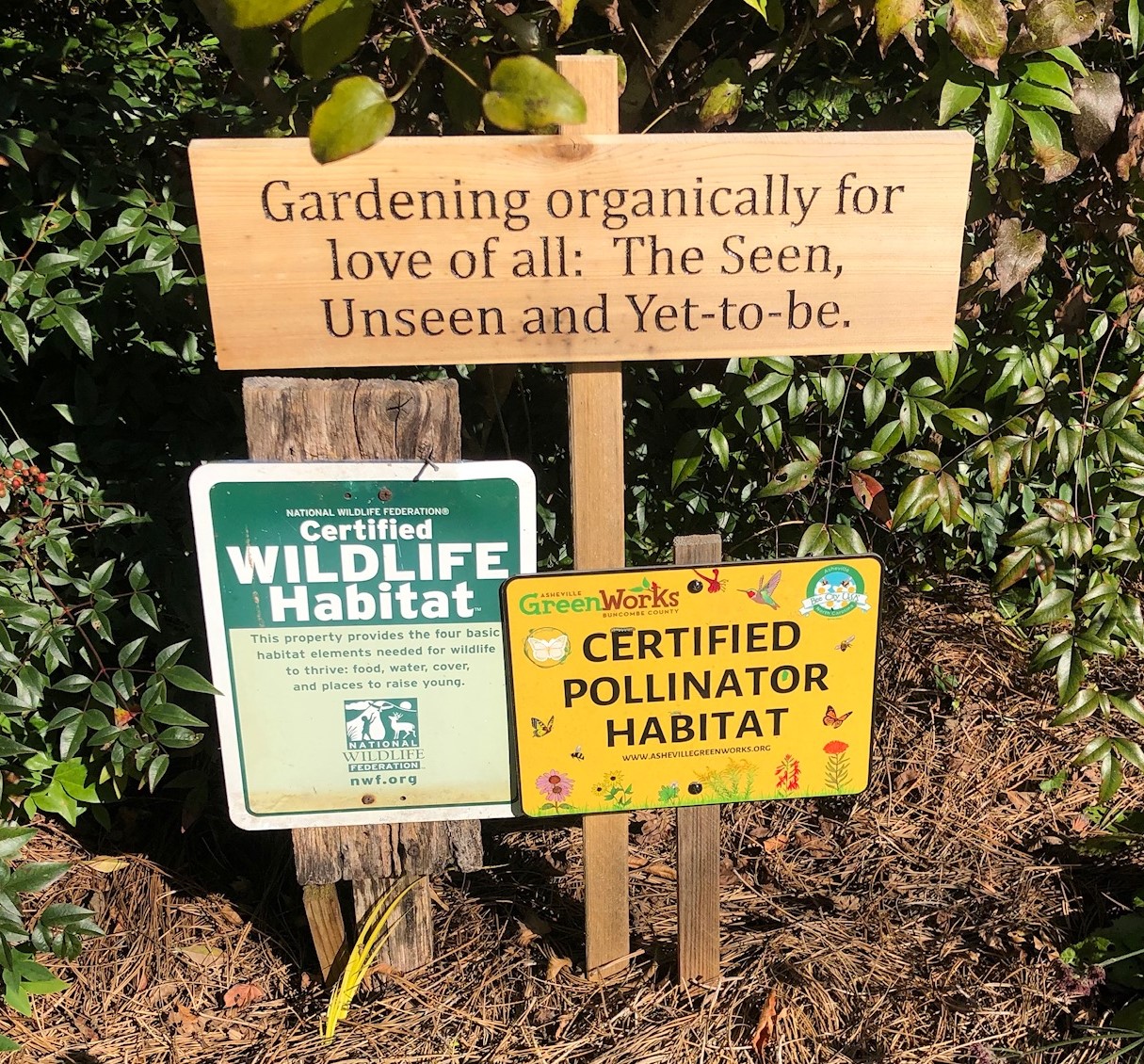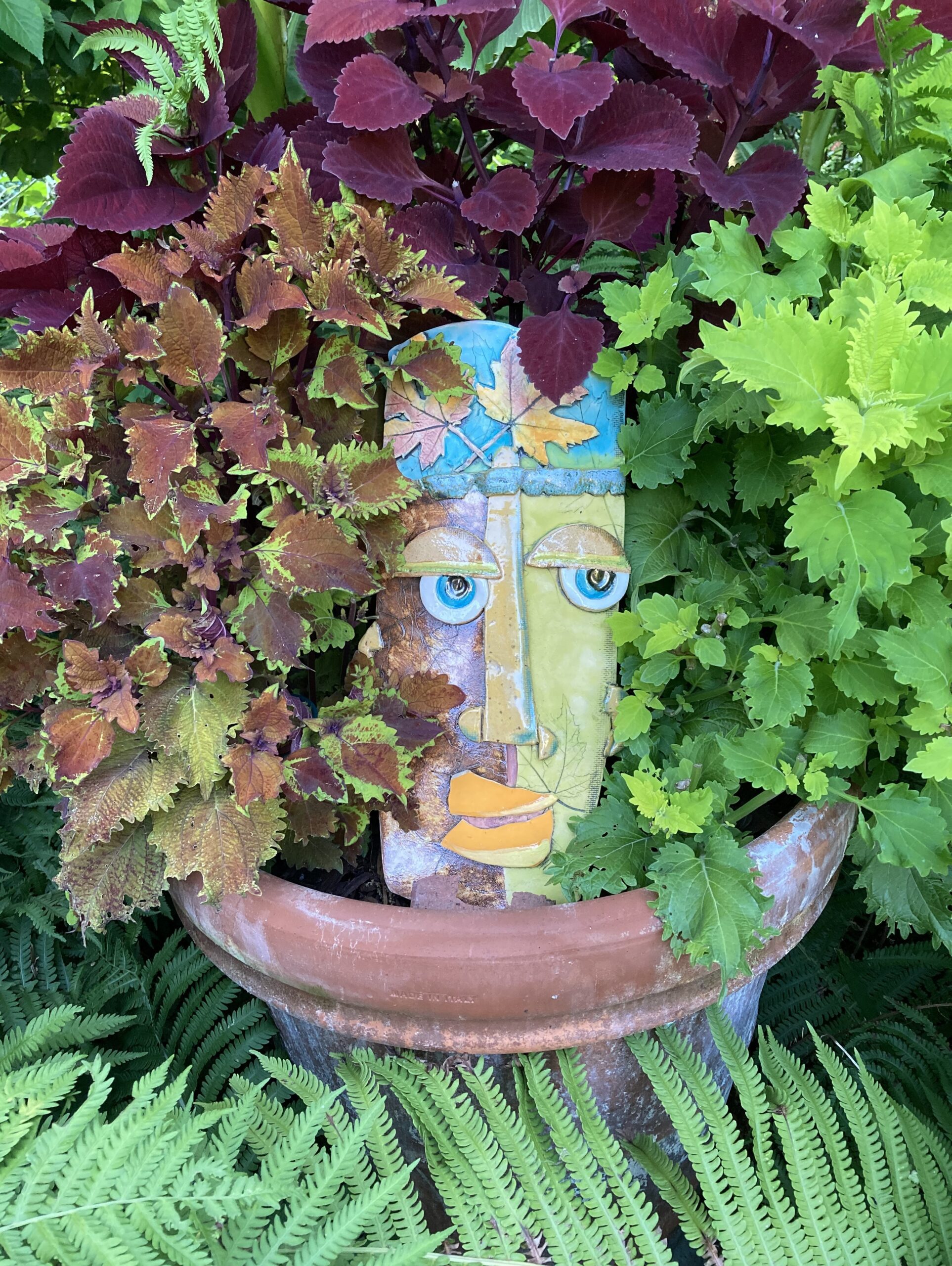 Thursday, June 29 at 6:30 pm (previously scheduled for June 22)
Weaverville, NC
Hosted by Reems Creek Nursery
Sorry, this event is already full!
This Garden Tour will be in the cool of the evening at 6:30 pm.
Laughing Crow Gardens – Reems Creek Garden Tour June 29, 2023
Laughing Crow Gardens embraces an acre bursting with ornamental plants, both native and introduced, in over 600 varieties from Abelia 'Radiance' to Zingiber mioga [Japanese ginger.] Created by Sue as a stroll journey, visitors travel undulating paths designed as a continuously changing flow throughout the gardens. They wind through sun and shadow to new surprises, resting places and garden vistas. Blooming plants, both shade and sun-loving, are enhanced by songs, squeaks, chatters and buzzing of the wildlife that is warmly welcome – bread and board provided — in this organic wildlife and pollinator certified habitat.
In June's golden summer evenings, Laughing Crow's gardens give the woody garden denizens a chance to shine. Forming a textured tapestry dark Japanese cedars highlight native bright green Alabama crotons. Vivid yellow false cypress, variegated Japanese Orixa 'Pearl Frost' and their fellows enliven the picture. While underneath all, ground coverings from frothy to bold cavort. 
*There are a very limited number of spots for this garden tour. Please do not sign up unless you fully intend to attend. Thank you.
Location and parking information will be provided with registration. 
Parking will be at nearby churches (handicapped parking on Sue's street).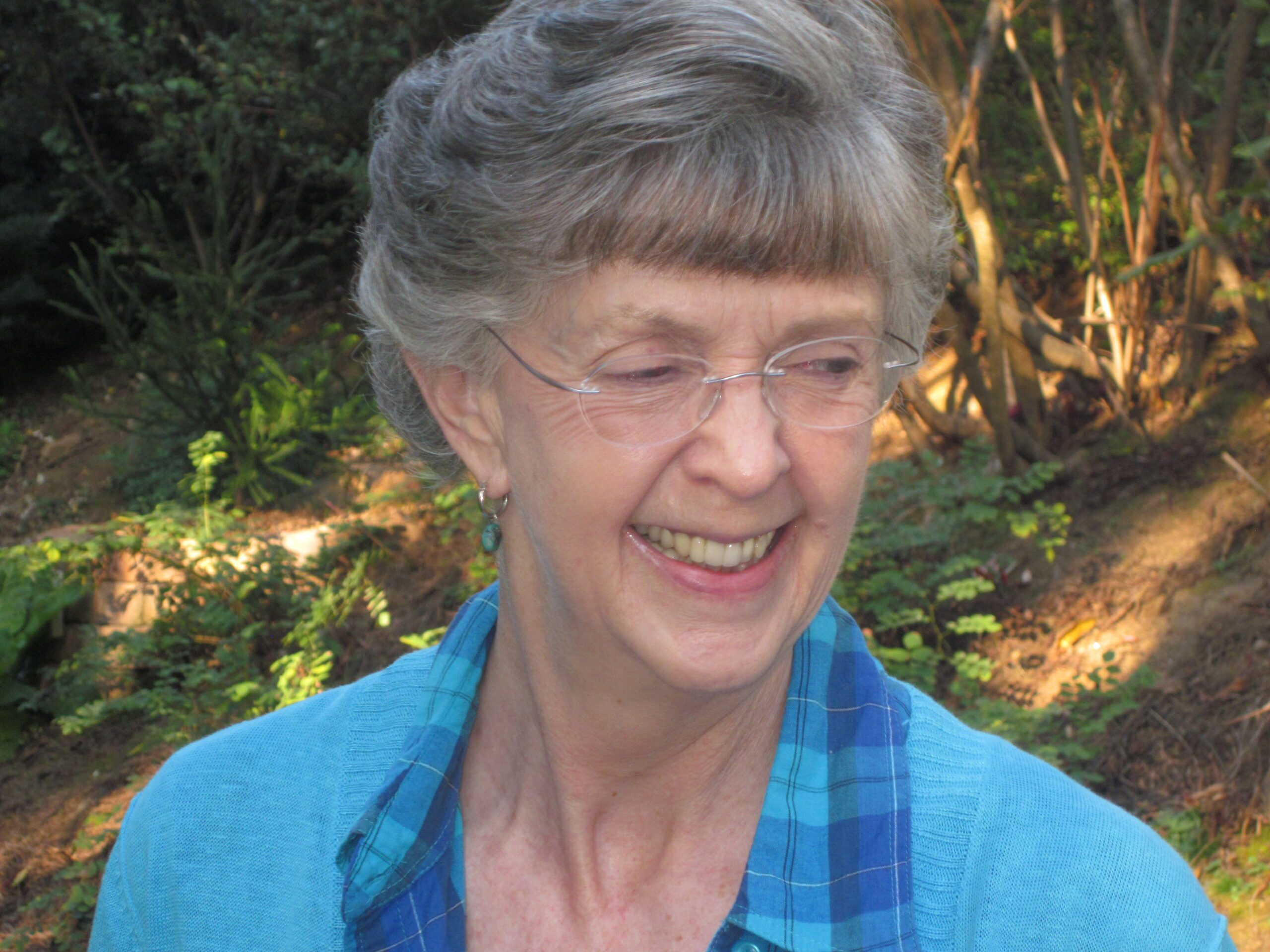 Sue Vrooman, the passionate gardener of Laughing Crow, has gardened for over five decades, 16 years of which she was a hands-on curator and research specialist for the 33-acre Georgia public gardens at the Atlanta History Center. The design, implementation and maintenance of Laughing Crow are hers – with her husband David's unfailing support.
Creating a garden is a lot like looking at the world through a kaleidoscope. You look at a set of elements, the same ones everyone else sees, but then reassemble those floating bits and pieces into an enticing new possibility.
– Rosabeth Moss Kanter [with slight change]