Zoom Online Workshop
Sat. Oct. 16 at 10 am
With Chris Davenport on Zoom
Watch the Workshop on our YouTube Channel!
Here's the link – https://youtu.be/Z22iJdJJKgY
Songbirds fill the garden with life and beauty. One garden at a time, let's create environments that nurture and sustain them!
Consider humankind's age-old love affair with birds. Looking back and moving forward – we'll discuss our relationship with birds – their allure, how the past choices have led to dramatic declines in bird populations, and most importantly, how our choices today can help these populations rebound by our building vibrant, healthy, and ecologically functional environments; one garden at a time.
Workshop is free, but pre-registration is required.
This workshop has already occurred.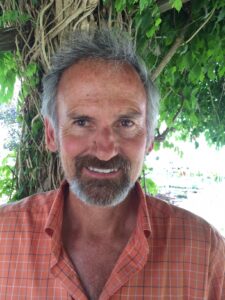 About Chris Davenport:
Chris Davenport spent fourteen years with Head-Lee Nursery in Seneca, SC; five years with Longwood Gardens in Kennett Square, PA; and two years with the Atlanta Botanical Garden. Chris is an avid home gardener and bird watcher. He loves to travel with his family to view cultivated gardens and explore untrampled wilderness.