Zoom Online Workshop
Whole Yard Habitat for Butterflies
Watch Recorded Presentation Now!

Zoom Cloud Recording for Whole Yard Habitat for Butterflies Presentation:
Passcode: 5s!98q%O
Sat, Sept. 19, 2020
10-11am – Plus Q & A
With Pete Dixon
Watch the Workshop on our YouTube Channel!
Here's the link – https://youtu.be/upaVwWSKd3Q
Discover the dazzling array of butterflies found in our area with farmer and naturalist, Pete Dixon. Pete will discuss the intricate relationship between plants and animals, and how to manage your yard in a seasonally rhythmic fashion to enhance wildlife habitat. Learn to understand, recognize, and heighten your property's diversity to create an abundant haven for butterflies and other pollinators.
RSVP below for the Whole Yard Habitat for Butterflies ZOOM Online Workshop. Registered participants will be sent a ZOOM link on the morning of Sat, Sept. 19 by 8 am. Workshop starts at 10 am.
Please do not sign up more than once.
Must be signed up by Friday, Sept. 18 at 2 p.m. to receive an invitation.
This workshop has already occurred.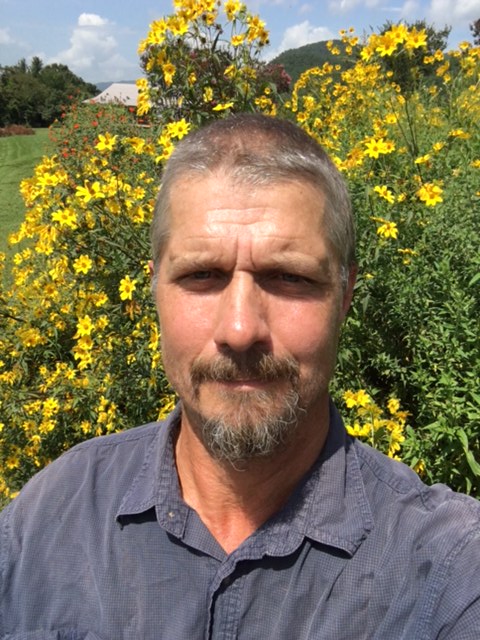 Pete Dixon is a naturalist who has been observing and studying the ecology and biology of Madison County and the French Broad valley from the vantage point of his farm in Hot Springs for 25 years. He is the leader of Madison Natural Heritage, a digital natural history museum which is a Madison Public Library program, with the primary objective of engaging kids in the exploration and study of the extraordinary natural environment in Madison County. He is the founder and organizer of Birds for Books, an annual bird species count fundraiser which benefits Friends of the Madison County Library. For the past several years his focus has been observing and documenting the butterfly and dragonfly species of Madison County. Along with his wife Mary, he owns and manages Broad Wing Farm and Cabins.