REEMS CREEK NURSERY
WORKSHOPS & EVENTS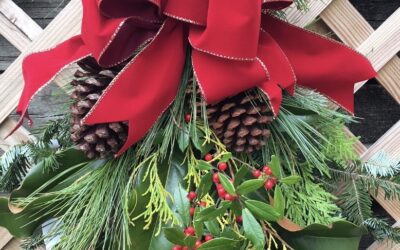 Sat, Nov. 30, 2019 from 10-11:30 am
Make your own Holiday Swag using festive natural materials. In this hands-on workshop, Ruth Gonzalez will demonstrate, step-by-step, how to make your swag and help you create a beautiful holiday decoration that will add a warm welcome to your home throughout the holiday season.
read more
Sign-Up To Join us for a Workshop
Please provide your phone number & email address so we may notify you in unforeseen circumstances or when the class has already filled prior to your registration.
If you sign up, but are unable to attend please call to let us know. 828-645-3937